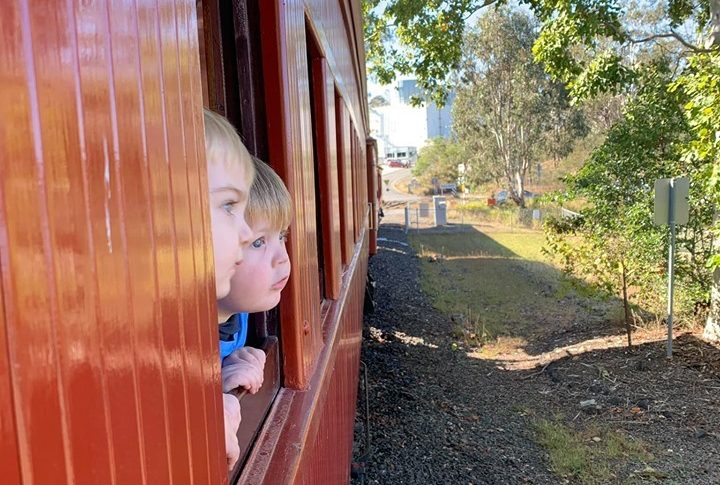 Turn back the clock at

Brisbane's original &

nearest Heritage Railway
The Queensland Pioneer Steam Railway operates passenger services out of Swanbank Station located by the picturesque Swanbank Lakeside park. Reduced mobility access is available on specific carriages.
Bundamba Racecourse Station (Out of Service During Covid)
Located on T.L. Cooney Avenue, just off Brisbane Road, is the Racecourse Train Station. Currently works are being undertaken to improve this station's facilities to include a Ticket office. 
This station is the boarding point for passengers on The Swanbank Collier or a Heritage Pass ticket.
Please Note: During COVID safe operations this station Is closed to assist the railway in being COVID safe in its operation.
Swanbank Station is Staffed on days when trains are operational. The grounds can be accessed most days of the week, however the train tracks are out of bounds to visitors as it is an operating line and trains can come through unannounced.
Swanbank has been developed to include a large green space, the Education Carriage and a souvenir shop area within the Station building. 
The station shop and education carriage is also open by appointment.
Photographers and film makers are asked to contact (07) 3103 0871 to seek permission prior to using these facilities.
Our Supporters and Sponsors
Without the on-going support of the of the following organizations Queensland Pioneer Steam Railway would not be able to operate.